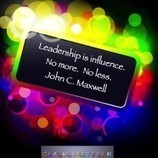 Do Yourselves a Favor and get to know my brilliant friend
Corey Jahnke
Another Brilliant Post Corey…
My Reply:
I see this all of the time with Programs, Leaders and others Coaches.
They say they a blueprint, now I AM ALL FOR Blueprints, I
LOVE them… However… You can't take a blueprint and apply it to every person in the same way, You have to get to know your clients, what are their weaknesses, what are their strengths, what is their personality etc… and then and only then can we truly help one another grow.
Leaders custom tailor their leadership to each individual so that they can truly Learn, Play and Grow… and Guess what those leading if they are a true, authentic, open leader will in the process also will Learn, Play, and Grow with them… Kudos Corey to another brilliant post.
See on gogivercoach.com